Copy Collection: Venus de Milo
Under the hashtag
#venusdemilo
more than 62.000 images can be found of Alexandros of Antioch's sculpture Venus de Milo. These images are not only representing the original sculpture at Musée du Louvre in Paris, but also images of copies from all over the world; plaster replicas, souvenirs, small soap sculptures, large concrete copies, etc.
Through photogrammetry (a process mainly used for 3D scanning), these images merge together and forms a new original –
a digital original
. In the result, we can see our fragmented memory of Venus de Milo that we collectively build up on social media.
Material: PLA, latex & metal
Year: 2020
With support from the Swedish Arts Grants Committee's working grant.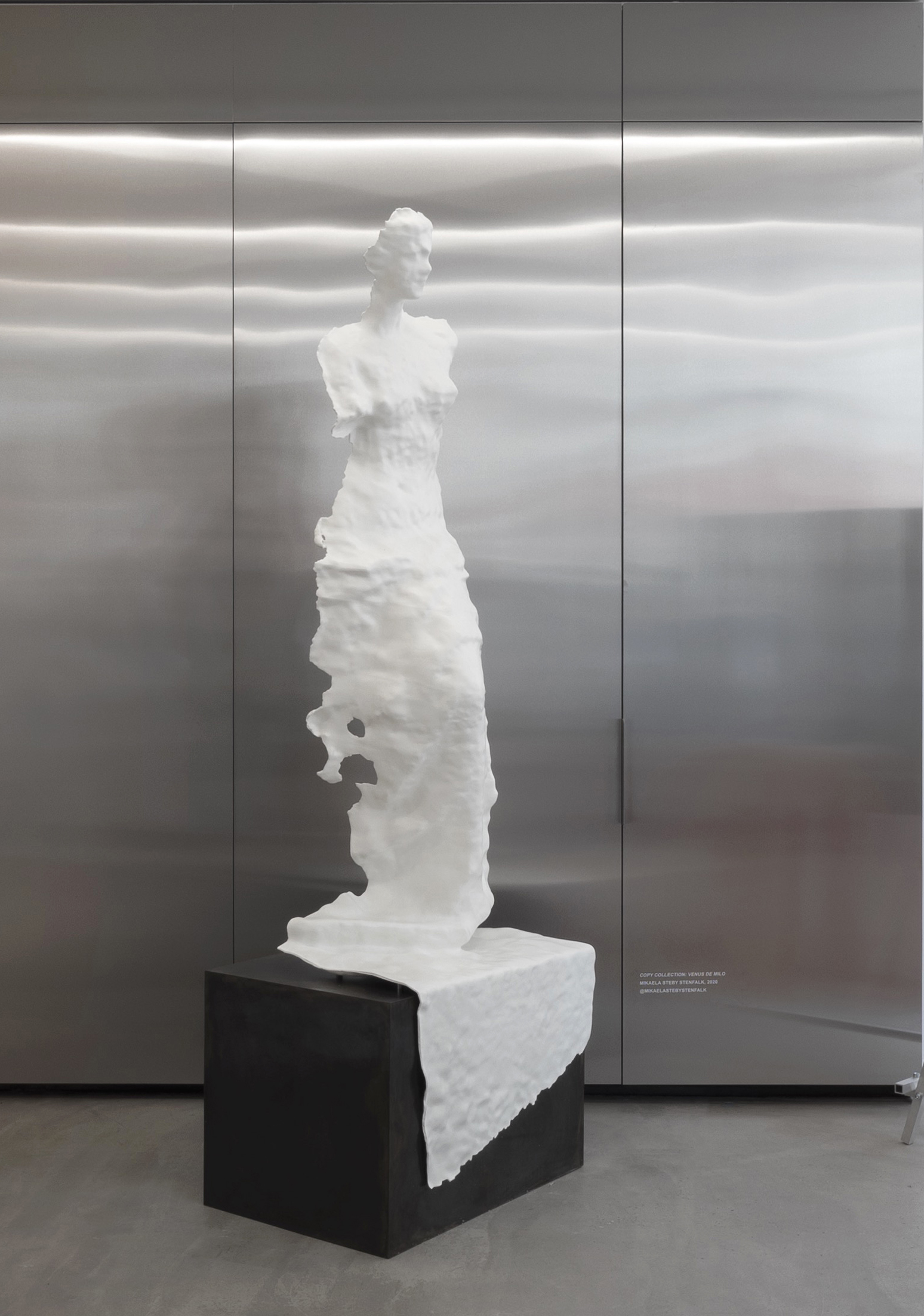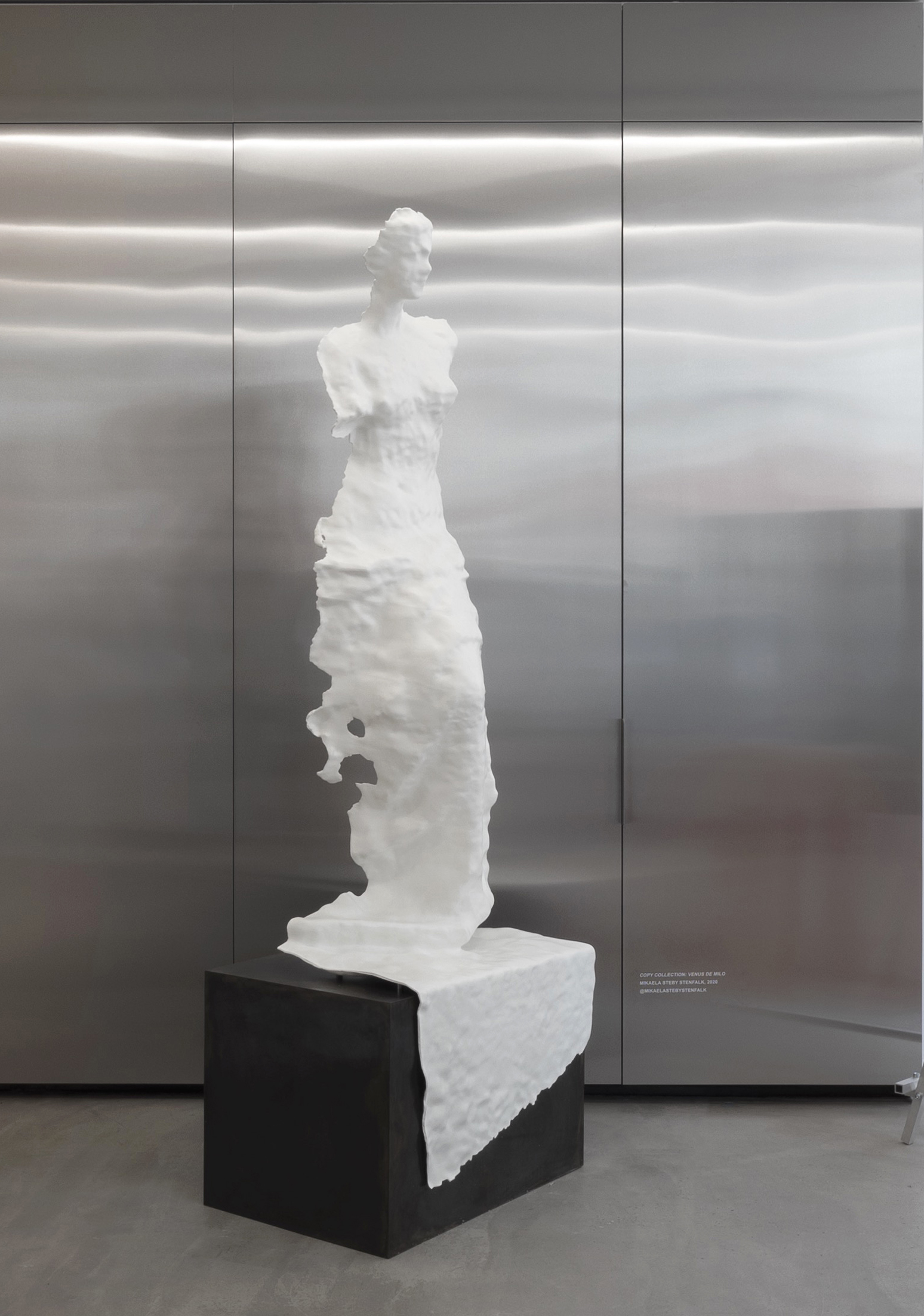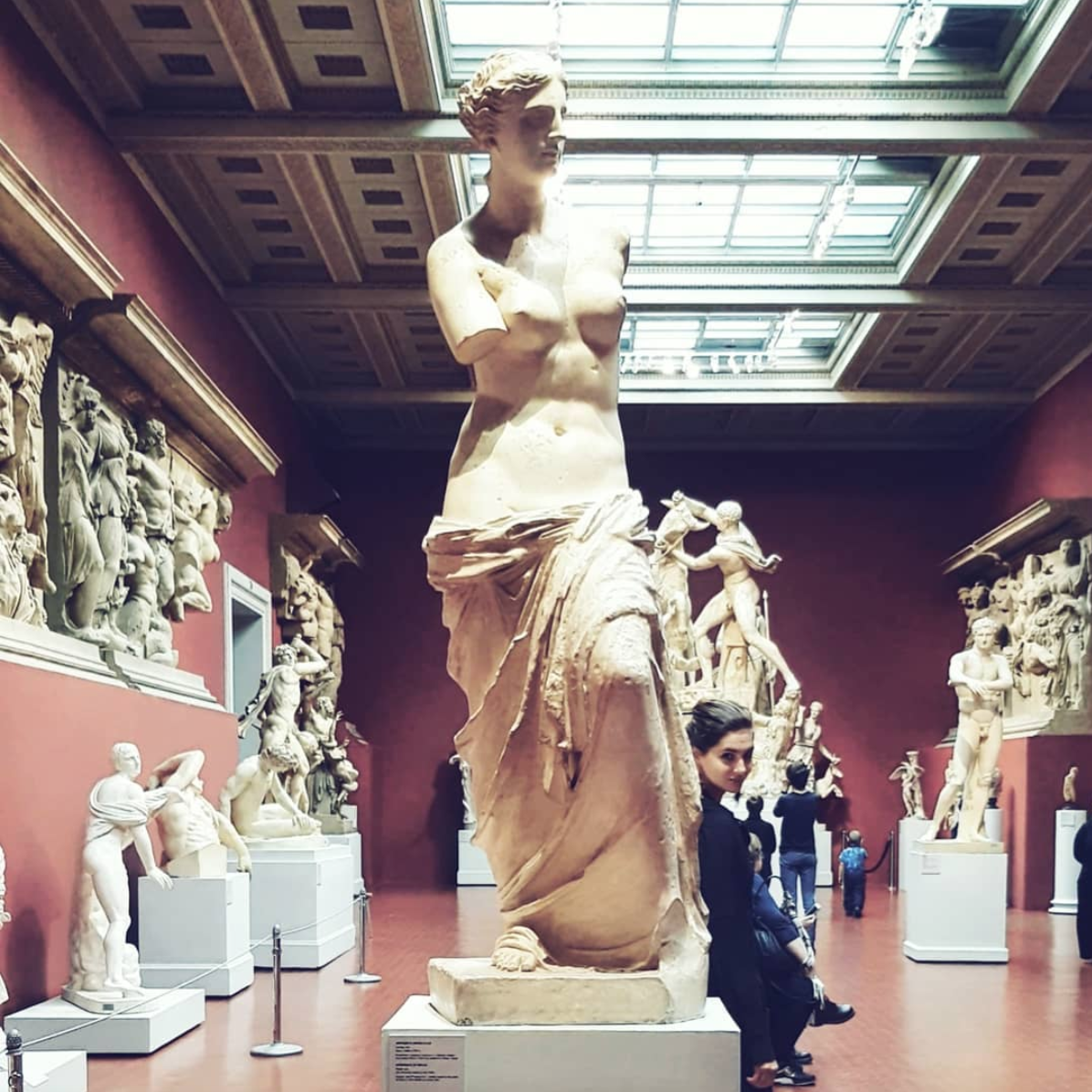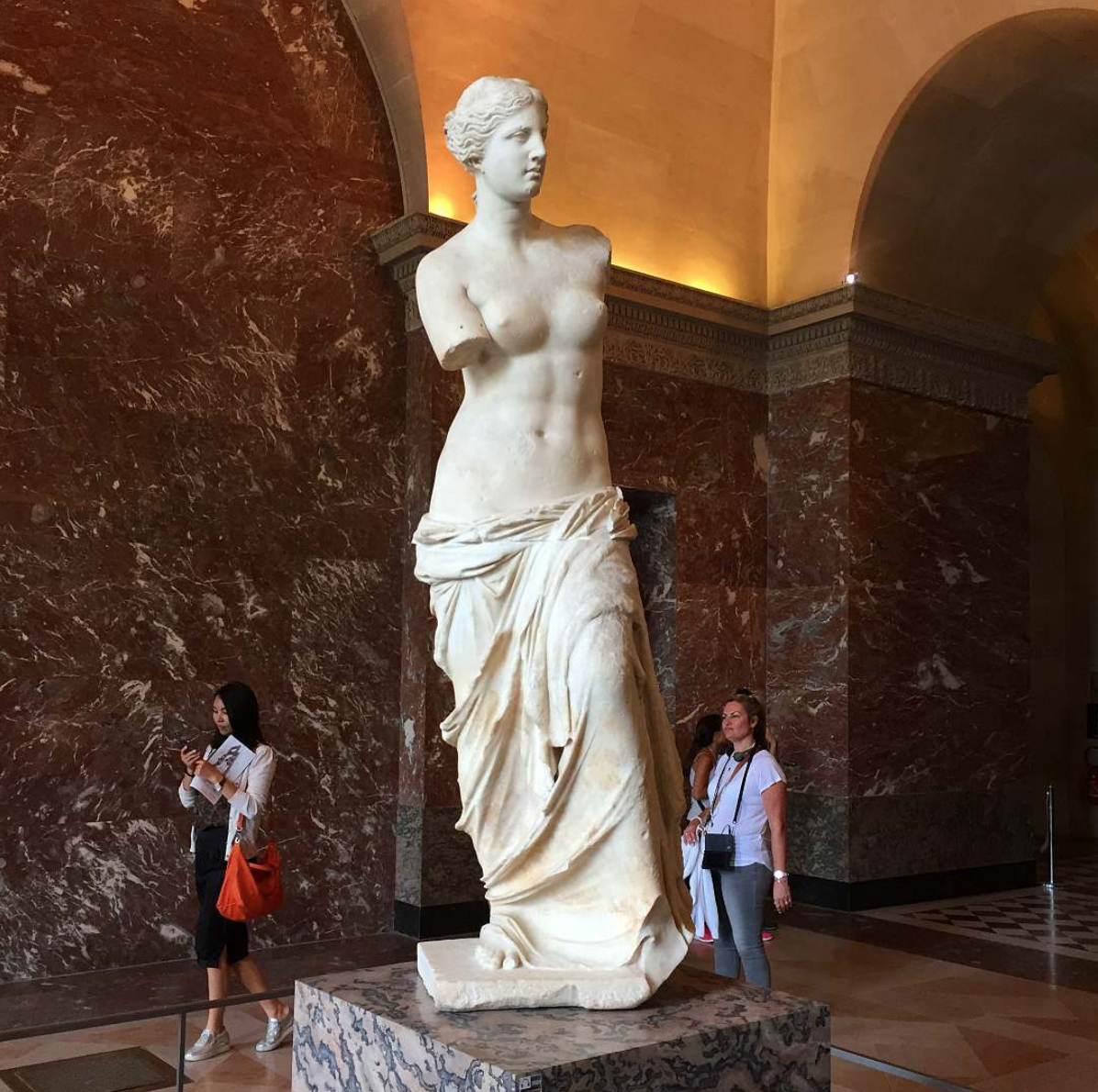 Selection of images from the hashtag

#venusdemilo

on Instagram
Images by Ewout Huibers, Mikaela Steby Stenfalk
---

All Rights Reserved © copyright Mikaela Steby Stenfalk.
Do not use, edit or copy any of my projects, texts or images without consent.