Fleeting Fragments of Notre Dame

In the sculpture series, we meet the ruins of a collective memory; deriving from the image collection which rapidly built up while the Notre Dame cathedral was burning down. Is it as a consolation, a process of grief, a will to honour, to spread, or to preserve that the collection grows? Thousands of meetings and fleeting moments testify to a timeline with an abrupt end. Holiday memories are mixed with rushing fires and billowing smoke. Afterwards, when parts of the cathedral remain only as pictures, what do we remember? What is preserved in our collection?

The works in the exhibition are created from the 38,000 images shared on Instagram during the evening that Notre Dame was on fire, April 15, 2019. Through photogrammetry, the images have been brought together into three-dimensional fragments. The physical shapes become snapshots of an otherwise constantly flowing medium and its frozen state gives us time for reflection. The sculptures question hierarchies where traditional (often professional) perceptions of what is considered important and historically interesting can be challenged by a joint action of collecting.


Material: PLA, latex, silk satin & metal
Year: 2021-2023
Displays: Spark Gallery (2021), SEART (2022) & Institute Français de Suède / Konstakademien (2023)

With support from Helge Ax:son Johnsons stiftelse.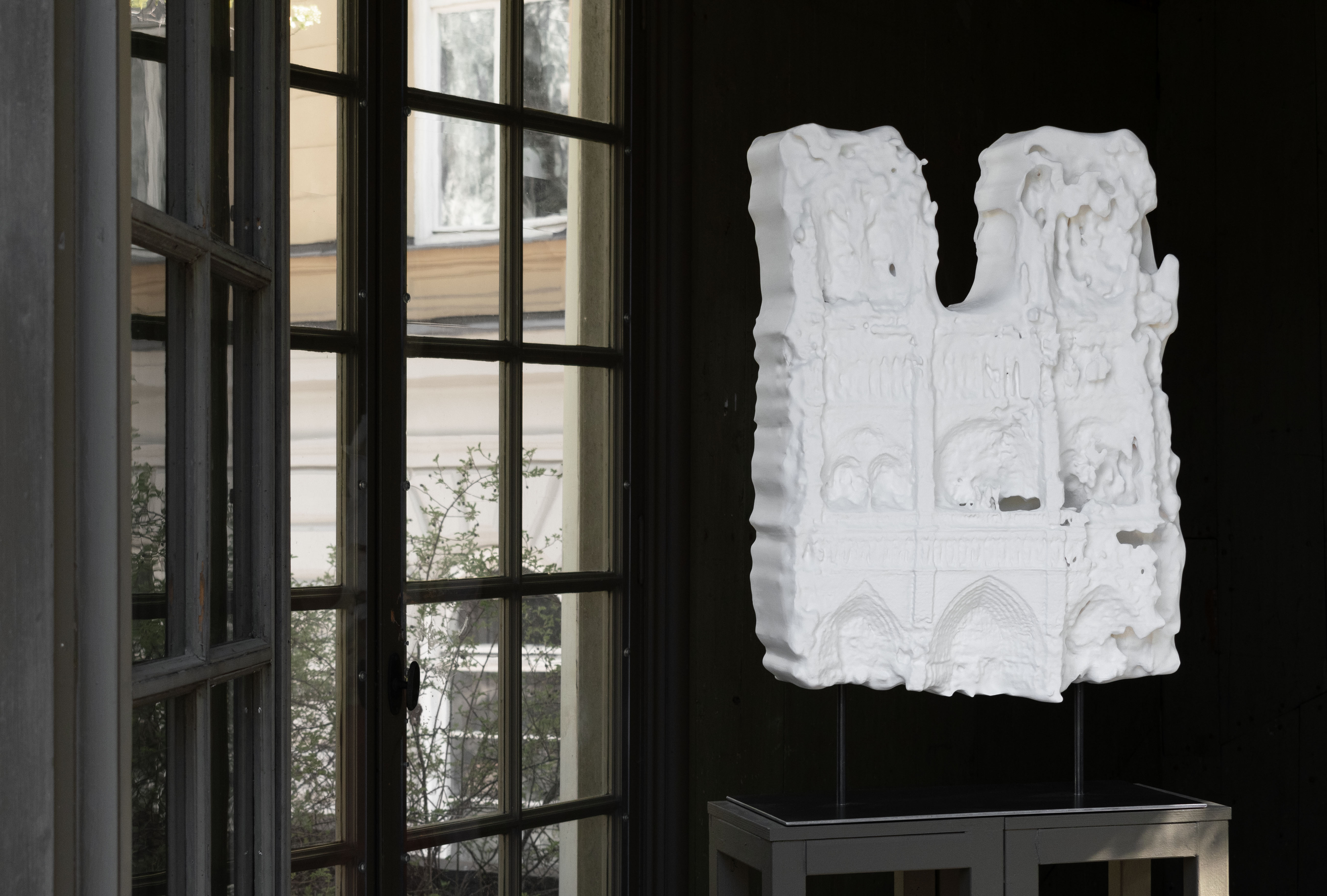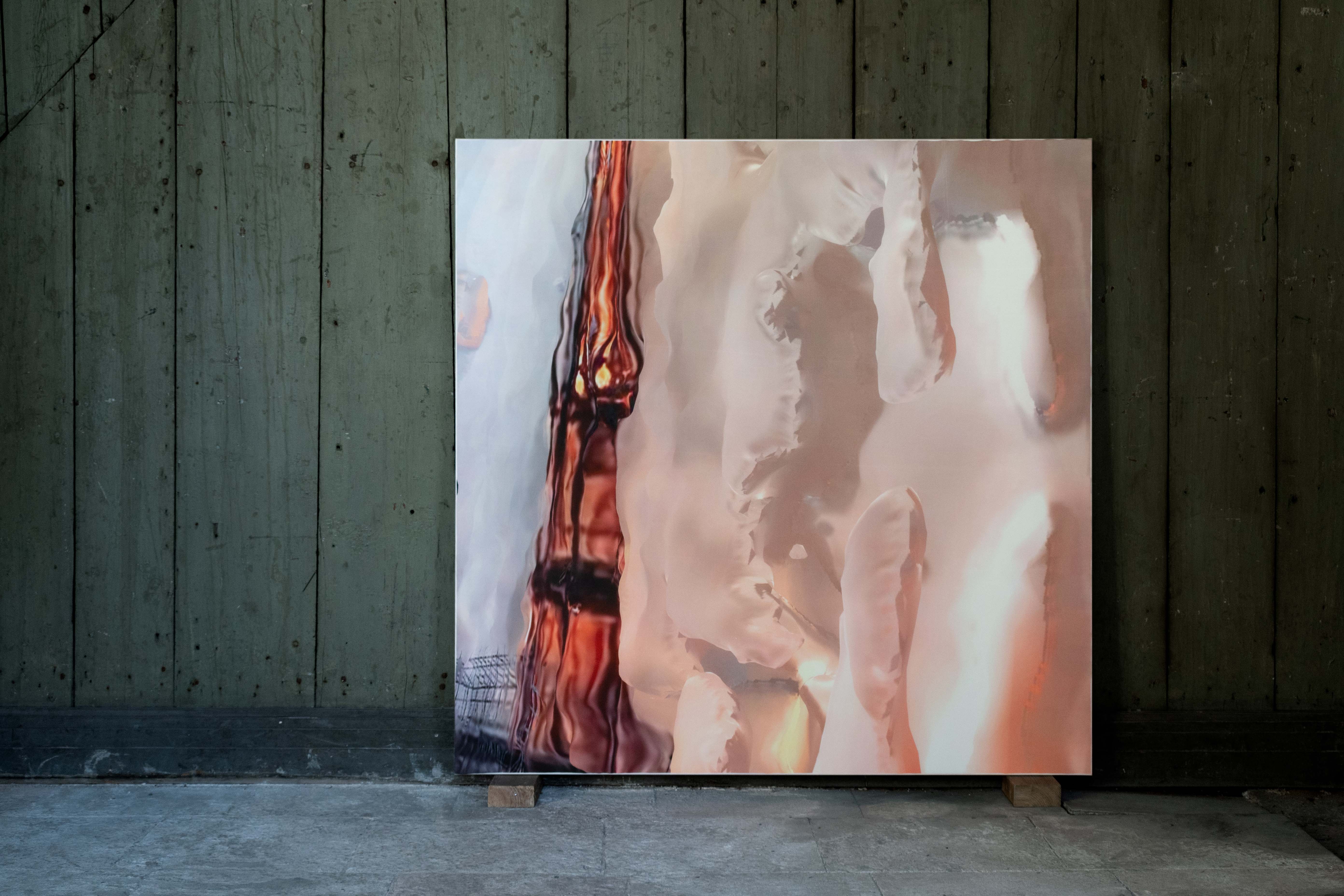 Images by Nicklas Dennermalm (Lusthuset) & Alexander Beveridge (Konstakademien)
---
Selected press

www.sydsvenskan.se/2021-11-06/har-ar-konsten-du-inte-ska-missavo0eM