Boxen
In 2017, I was hired as a Curator for Contemporary Architecture and Design at ArkDes — Swedish National Centre for Architecture and Design to initiate the museum's new exhibition space. Together with Director Kieran Long, I researched and developed the concept and realisation of Boxen, which opened on June 20th 2018.
The gallery is designed by Dehlin Brattgård Arkitekter and has a bold graphic identity designed by Studio Reko, both chosen after invited competitions between emerging architecture and graphic design studios in Sweden.
Format: Exhibition space
Role: Curator for Contemporary Architecture and Design
Year: 2017 - 18
The Model Archive

Curating Modellarkivet at ArkDes, featuring Malin Pettersson Öberg and her film about the model archive at Stockholm's Urban planning office. The film, as well as our upcoming book, uses the archive as a lens through which they reflect on the current urban planning of Stockholm from an artistic as well as an architectural point of view.
Format: Exhibition and book
Role: Curator for Contemporary Architecture and Design (exhibition) and Editor (book)
Year: 2018 (exhibition) and ongoing (book)
The current development into a book is made possible with the support of Swedish Arts Grants Committee, Estrid Ericssons Stiftelse, Längmanska stiftelsen, Stiftelsen Konung Gustav VI Adolfs fond för svensk kultur, Kungliga Patriotiska Sällskapets understödsfond, Index - Swedish contemporary art foundation and ArkDes.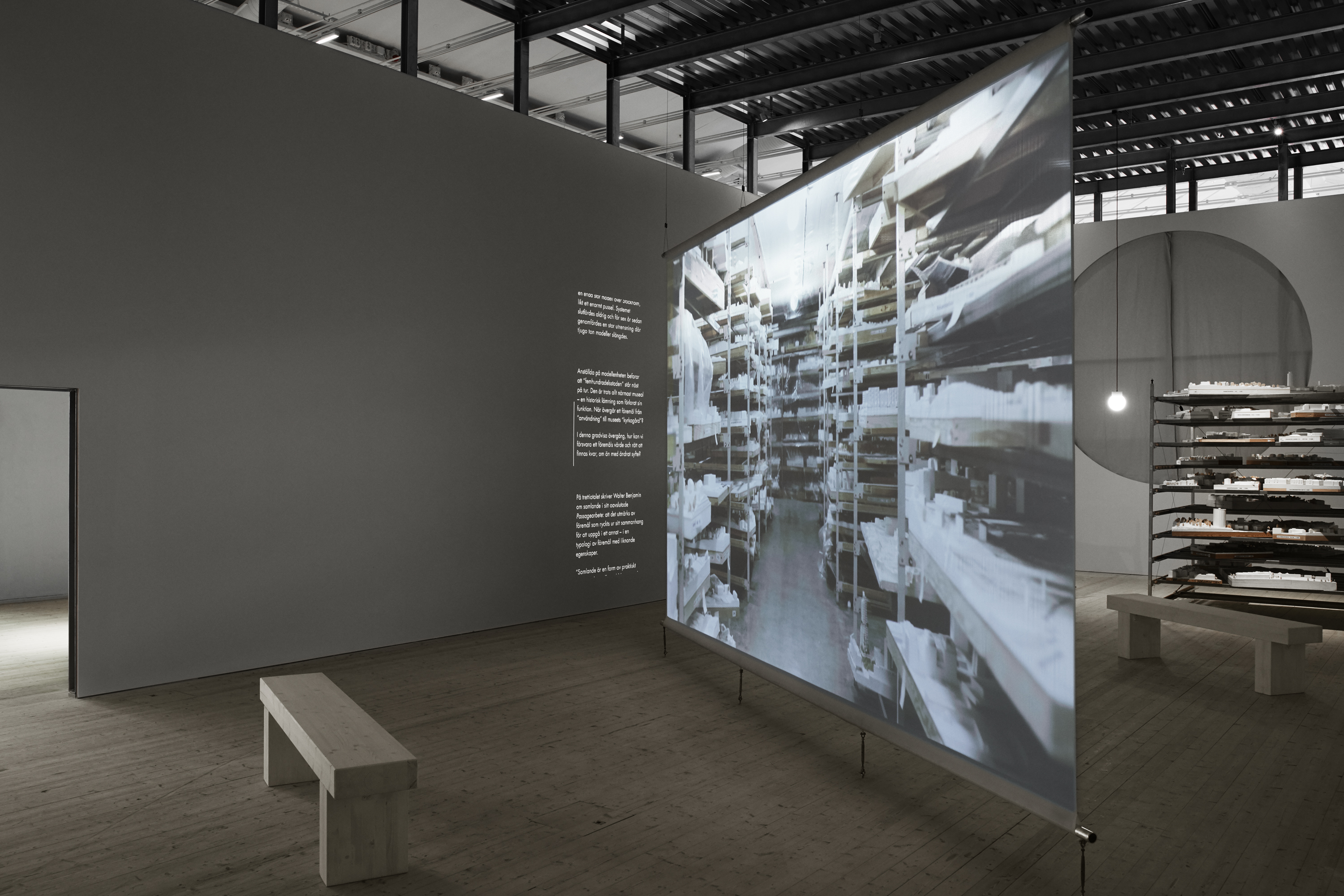 Explore the magical model archive of Stockholm's Urban Planning Department through the lens of Malin Pettersson Öberg and her film Modellarkivet.

Artist Malin Pettersson Öberg's work asks questions about archives and how they help us to understand our surroundings. The film about the model archive at the Urban Planning Department of the City of Stockholm reveals the tools that we use to understand our city and explores built and unbuilt visions of Stockholm, examining ideas connected to how we collectively organise our lives using miniature versions of large-scale cityscapes.

The large screen shows the film Modellarkivet. The subtitles are displayed separately. Towards the end of the space are two shelf units with around 50 models from the city's Urban Planning Department model archive, evoking the experience of walking through its aisles.
Images by Kristofer Johnsson, Studio Reko
---
Selected press

DN, Epsteins STHLM: www.facebook.com/notes/dn-stockholm/film-p%C3%A5-arkdes-staden-sl%C3%A4ngde-20-ton-husmodeller-p%C3%A5-tippen/2060089934259746/

https://www.svt.se/nyheter/lokalt/stockholm/x-2

https://arkdes.se/en/utstallning/modellarkivet/

www.mynewsdesk.com/se/arkdes/pressreleases/inbjudan-foerhandstitt-arkdes-nya-utstaellningsrum-och-utstaellningen-modellarkivet-2539648

https://www.dezeen.com/2019/02/27/boxen-dehlin-brattgard-arkitekter-arkdes-museum-stockholm/

www.archdaily.com/911545/boxen-dehlin-brattgard-arkitekter

www.designboom.com/architecture/boxen-dehlin-brattgard-arkitekter-arkdes-02-19-2019/